MAKE A PROFESSIONAL MIX TAPE
MASTER YOUR WORK, LET US
GIVE YOU A HAND
Music Engineer for Hire
For those not looking to use our do-it-yourself recording and production rooms, then we have an option to collaborate with a producer/music engineer for hire. We have some of the finest, most talented in Houston. From recording vocals, making beats, engineering, to mixing and mastering, our producers have you covered!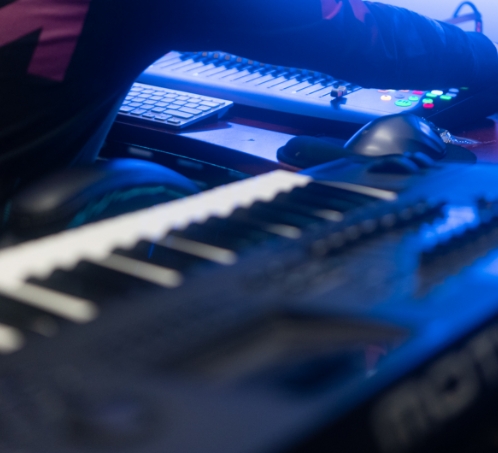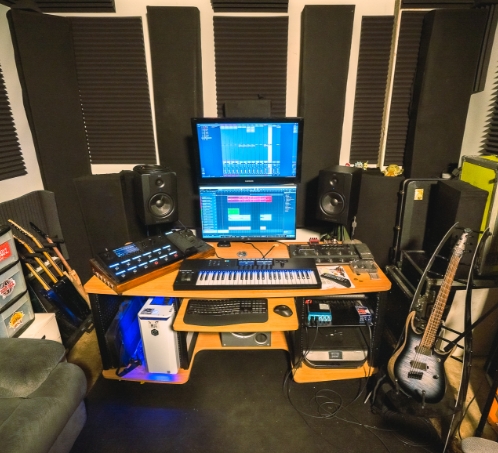 Book time with one of our amazing Music Producers in Houston. They will record your vocals, hear your feedback, and work to bring your individuality to the mix. To browse the rates and guidelines of our music engineer for hire, look below. Please note: these prices do not include mixing and mastering.
2 hours = $100.00

3 hours = $135.00

4 hours = $170.00
All artists accept our House Rules which are posted at the Studios.
Maximum 3 guests

No smoking or vaping

Zero drug use
Ericc Hendrix is no beginner to the game. Ericc is Pro Tools certified in over 30 states. Not only does he produce and rap, he consults with artists and is an expert on music business and royalties.

Best Houston Music Studios including Recording Studios, DJ Studios, Band Rehearsal Studios
Look out for and inquire about leaving with a full mix of your session, absolutely free
Hi End Security for peace of mind
Retail Space for convenience
Free fiber optic Wi-Fi for fast workflow
Clean facilities for your comfort
Friendly and collaborative atmosphere for the community
Many room types for your creativity
Make a musical statement in our recording and Production studios
Refine your live set and sound at our Band Rehearsal studios and leave with a bounced down mix
Practice your drumming in our Drum Practice Studios
Write and record a hit song in our Writing Studios
Practice your live set in our DJ studios
"You know a place is special, when … business family treats you like family"
"Management keeps this place clean, safe, and professional. Plenty of parking. Plenty of security"
"They went all out with modeling these rooms for soundproofing"
"We will definitely use Band Barracks again and again"