HOUSTON BAND REHEARSAL STUDIOS
Fully equipped Band Rehearsal Studio in Houston – 24/7 Access.
LEAVE WITH A FREE PROFESSIONAL MIX OF YOUR SESSION.
Yes – that is what we said – A PROFESSIONAL MIX FREE…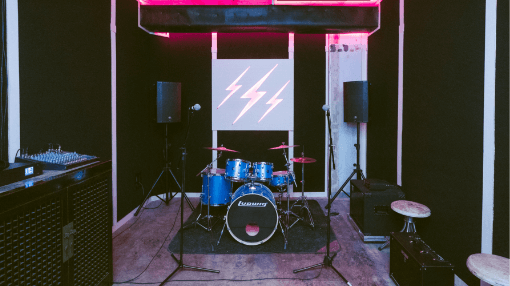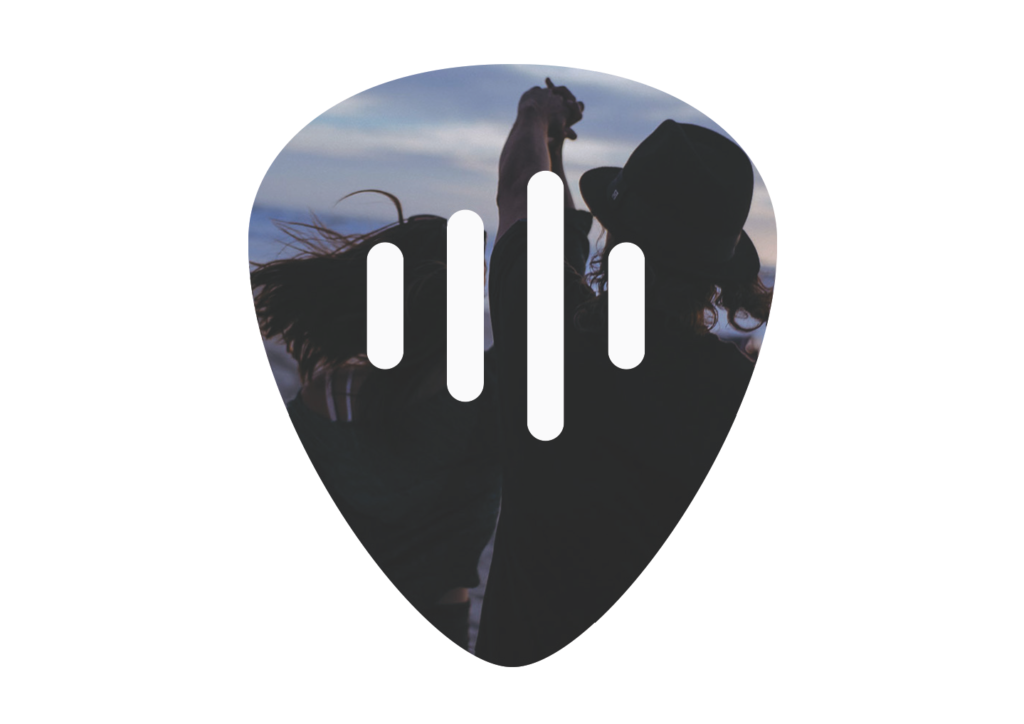 Band Rehearsal Studios in Houston designed to accommodate diverse artists in a live band setting. 
Professional (Live Rehearsal Rooms)
Hi-Roller (Live Rehearsal Rooms)
Book 4 – 6 Hours $22.00 Per Hour
LEAVE WITH A PROFESSIONAL MIX OF YOUR SESSION FREE OF CHARGE.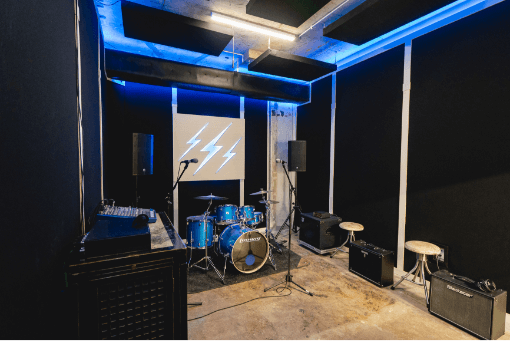 With fully automated access, sound attenuated rooms, professional equipment, and high end security, our Band Rehearsal studios in Houston are here to provide affordable, high quality, and inspiring spaces to create your unique sound. 
24/7 automated access makes it easy to book, and drop in and out as needed.
2 Guitar amps (half-stack or combo amp)

1 Bass Amp (Ashdown or similar amp)

Drum kit – 5 piece (PDP or Ludwig)

2 SM58 dynamic vocal microphones

Mixing board (PreSonus) with PA speakers and monitor speakers

Fiber optic WiFi

Leave your session with a full cloud-based mix at no additional cost. FREE.
Once completed, you will receive a link via your account to download and share where you see fit!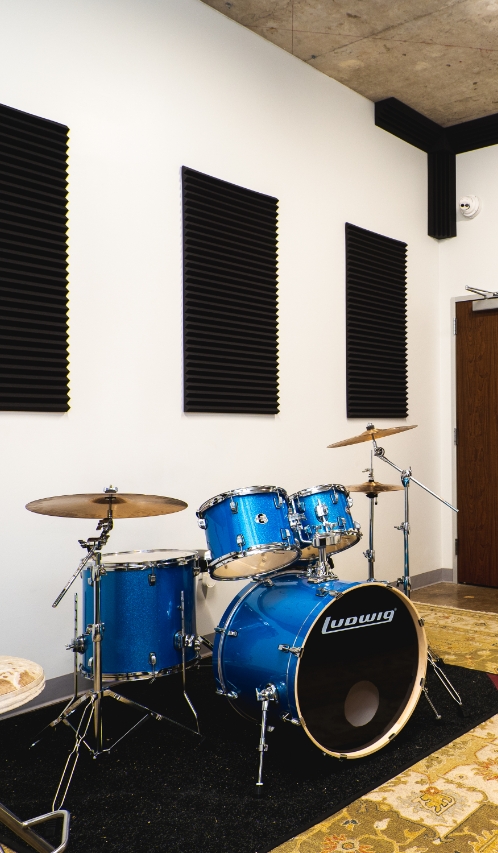 Best Houston Music Studios including Recording Studios, DJ Studios, Band Rehearsal Studios
Look out for and inquire about leaving with a full mix of your session, absolutely free
Hi End Security for peace of mind
Retail Space for convenience
Free fiber optic wifi for fast work flow
Clean facilities for your comfort
Friendly and collaborative atmosphere for the community
Many room types for your creativity
Make a musical statement in our recording and Production studios
Refine your live set and sound at our Band Rehearsal studios and leave with a bounced down mix
Practice your drumming in our Drum Practice Studios
Write and record a hit song in our Writing Studios
Practice your live set in our DJ studios
"You know a place is special, when … business family treats you like family"
"Management keeps this place clean, safe, and professional. Plenty of parking. Plenty of security"
"They went all out with modeling these rooms for soundproofing"
"We will definitely use Band Barracks again and again"